The teachings of the Master of Public Health in Comparative Effectiveness Research are offered by Université Paris Cité (previously Université de Paris, which also used to be Descartes University and Diderot University) that encompasses all the fields of knowledge of human and health sciences. Its health department is renowned in Europe and in the whole world for the high quality of its training and the excellence of its research.
This is a unique opportunity to get a specialised Master's in Comparative Effectiveness Research, a first of its kind in Europe, offered by top-level professors coming from Université Paris Cité but also from the best European universities such as Oxford University, Amsterdam University, Ghent University, Medical Center – University of Freiburg, Danube University Krems, the University of Bern, Queen's University Belfast, Manchester University, and York University.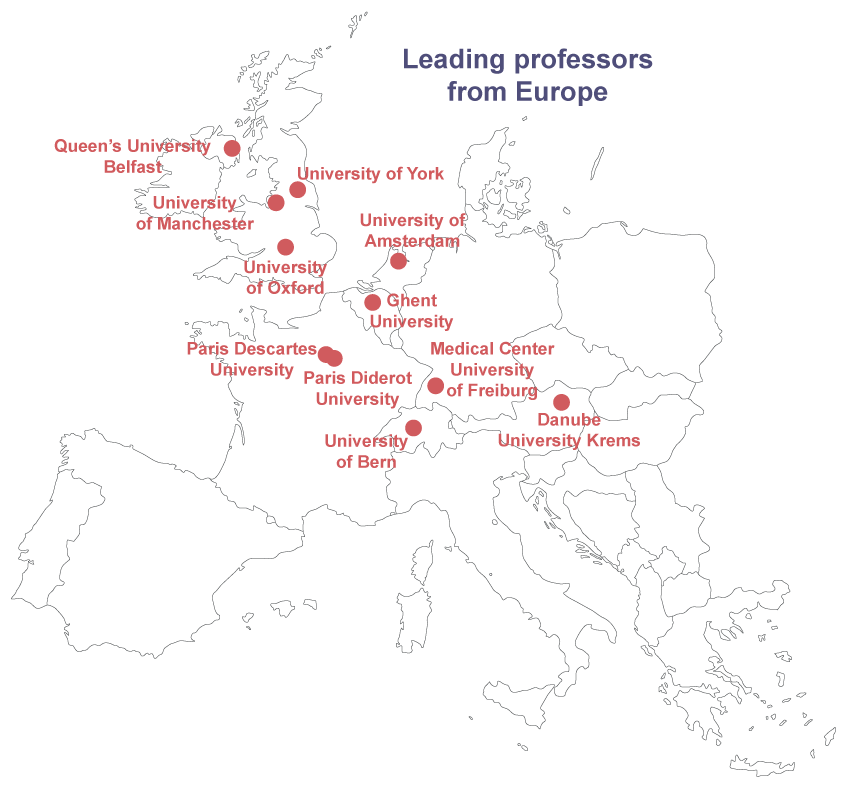 The conseil pédagogique (pedagogical committee) is composed of Pr. Boutron, Pr. Porcher, Dr. Tran, Dr. Chaimani, and may occasionally include other members.