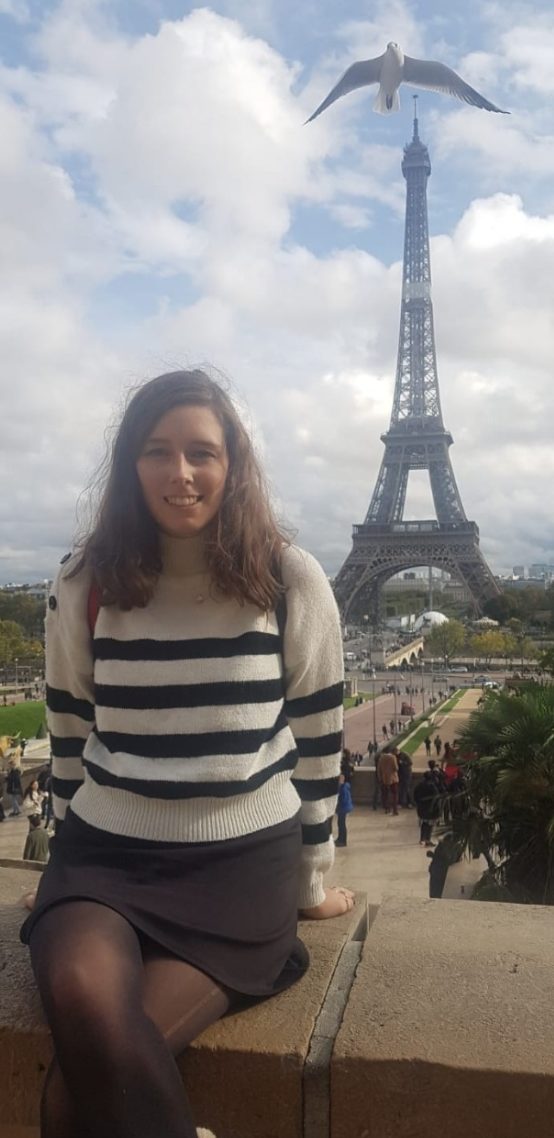 I completed my bachelor's degree in biomedical science in Trinity College in Dublin, and was looking to complete a high standard master's degree in public health. I have always lived in Dublin and wanted to gain international work experience as well as studying abroad.
I looked at lots of different options and the programme in Comparative Effectiveness Research at Université de Paris really caught my attention. The programme was delivered by internationally renowned academics from a wide range of reputable universities throughout Europe and offered me the opportunity to gain valuable relevant experience through a quality internship. I was also attracted by France's superb reputation in healthcare and the intellectual tradition of Paris.
The programme more than lived up to my expectations. Some of the modules are complex and challenging but the content is always interesting, relevant and delivered in a friendly, personal environment. The professors were helpful and enthusiastic about their specific areas of expertise and the small class size really allows students to engage more with each other and their lecturers. My class really got to know each other well, have fun, and create lasting friendships in this beautiful exciting city.
The highlight for me was the weekly group presentations. This provided an opportunity to work with different students each week. Thanks to the broad range of different academic, professional and cultural backgrounds in the class we got to understand the topics under discussion from many divergent perspectives and experiences.
The internship in the second semester was a fantastic way to gain relevant practical, technical and personal experience in a busy public health working environment. I worked with the EPICEA team in INSERM at Paul Brousse hospital and completed an up to date data analysis on childhood cancer in France. There was a lot to learn in a short period, but I enjoyed the work and developed a better understanding of epidemiology in practice, to complement the earlier academic component of the course.
I am now working as a surveillance assistant for the Health Protection Surveillance Centre in Dublin, which carries out surveillance of infectious disease in Ireland. I work for the Epidemiology Team, collating and analysing data on Covid-19 and influenza. This Master's degree gave me the qualifications to work in my current position and also provided me with relevant up to date skills, experience and knowledge that I use on a daily basis.